News & Event
Find anything you want to know about us
25 Januari 2023
Company Outing 2023
Immobi finally held their Company Outing after almost 4 years. The activity which aims to build internal company relations lasted for 3 days in Yogyakarta with a total of more than 70 employees. Attended by Mr. Sasan Hasanudin as Director of Sales & Marketing, this activity was not only attended by employees from Immobi HQ, but also employees from various regions on the island of Java.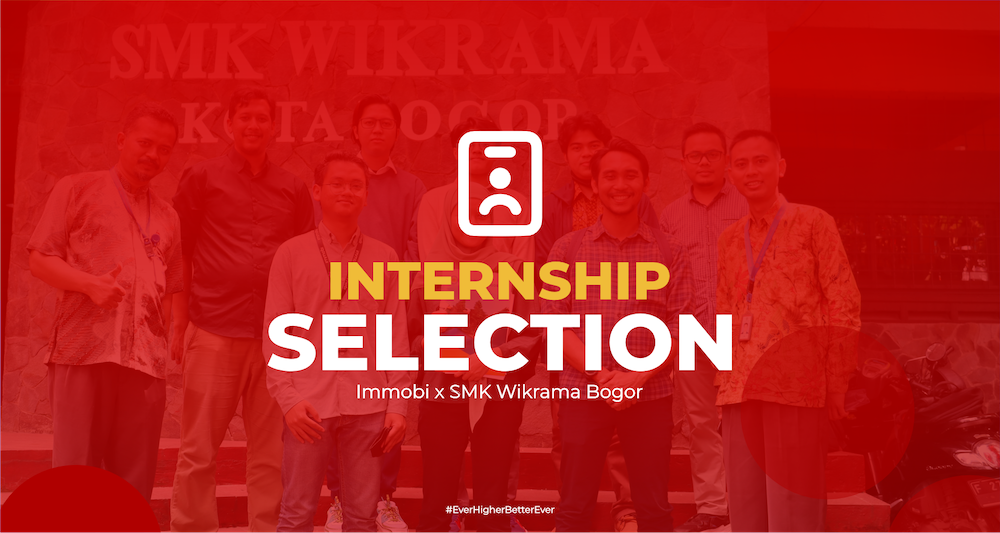 25 Januari 2023
Internship Selection Immobi x Wikrama
One of Immobi's action to obtain superior and up-to-date company human resources is through collaborative activities with one of the schools in Bogor, namely Wikrama Vocational School.
The apprentice selection process which was carried out directly at the Wikrama Vocational School was also attended by the HRD Division and Network Operations. The intended target students are students with backgrounds majoring in TKJ and RPL because they are in line with company needs.

25 Januari 2023
Immobi Year End Workshop 2022
At the end of 2022, Immobi held a Year End Workshop to review performance over the past year. This workshop activity was held at Sentul on December 2022 and it was attended by the three directors and one Deputy of Immobi, namely Mr. Rury Nazif, Mr. Erick A Sitorus, Mr. Sasan Hasanudin and Mr. Ashari Abidin.
Hopefully by conducting a performance review one year back, Immobi can project its performance for the next year and provide the best for its customers.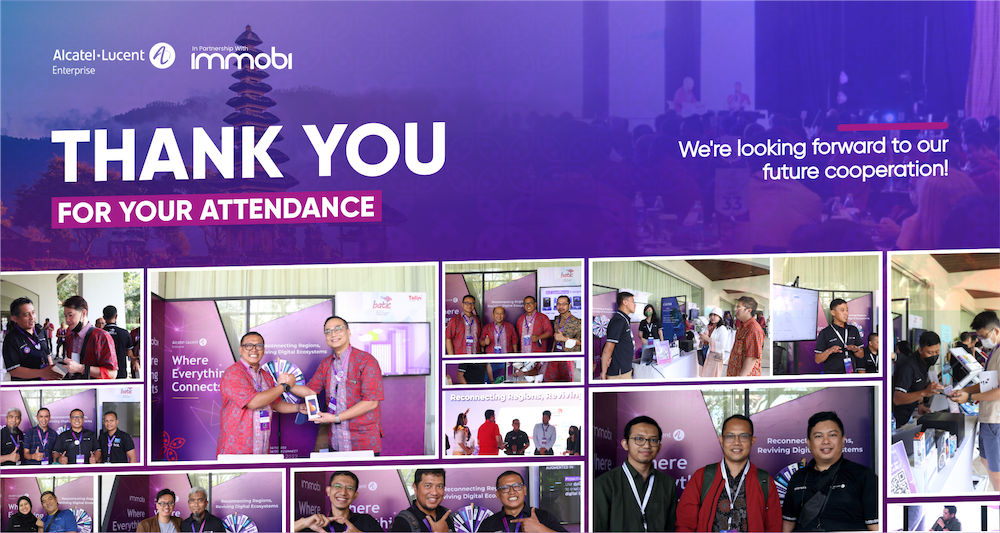 25 Januari 2023
Immobi and Alcatel-Lucent Participated in BATIC Telin 2022
Bali Annual Telkom International Conference or BATIC Telin 2022 is the first international event attended by Immobi as an exhibitor. Not appearing alone, Immobi collaborated with Alcatel-Lucent Enterprise try to showcase their superior products at Hilton Nusa Dua Bali on 20 – 23 September 2022. At that time Immobi brought one of their products, Netsight.

Let's get started!
Are you ready for a better, more productive business?